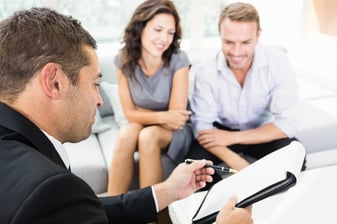 If you've decided to rent your property instead of selling, finding a qualified and responsible tenant is crucial to making a profit. If your property sits too long without a tenant, or between tenants, then you lose money. Since time is money, you need to move on to your next property, whether that's finding one or beginning the renovations on it. You don't have time to screen tenants. That's where Property Management companies come to your rescue. Of course, not all property management companies were created equally. So, which one should you trust with your property? Below you'll find two excellent SoCal property management companies who can help you find the best tenants.
Enterprise Property Management
Enterprise has made a name for themselves, a name that you can trust. They've been in the property management business for 50 years. They have the wisdom and experience you need to find tenants that won't wreck your house and cost you more than you make. They strive to provide the best service possible at a cost that's affordable to you. They have a monthly fee with no hidden or extra charges. Unlike other companies, they don't charge you start-up, cancellation, or photography fees. Plus, there are no upfront costs. You don't have to pay until they've successfully found you a tenant. Their results truly speak for themselves. Not only have they been in business for half a century, regularly placing tenants within a month, but they've done so with an eviction rate of less than 1%. This proves that their screening process is extremely effective and will provide you with tenants you can trust. If you're looking for a hard-working, honest, affordable, and reliable company, look no further than Enterprise.
Clockwork Property Management
Clockwork property management goes above and beyond with their services. They know how important finding a good tenant is to you and your business, so they use a tried and true combination of advertising tools to reach a large audience to find you a tenant in record time. Then, potential tenants go through a careful screening process to ensure your house will be well cared for. You don't have to worry about your property when you partner with Clockwork. They do regular inspections to ensure your property is in tip-top shape, and if things do go wrong, they quickly respond to maintenance requests. They consistently provide you with detailed financial reports, keeping you up to date on your earnings and expenses. They believe in open and honest communication and are always there when you need them.
Both of these companies work hard to provide excellent service and results that speak for themselves. If you're considering renting your property, contact either of these reputable companies for assistance. If you're about to embark on another fix and flip, or fix and hold, adventure and need financial assistance, please contact us today