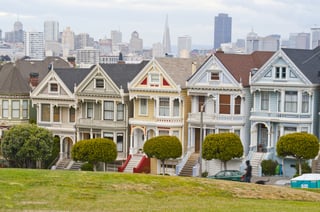 Although most schools are back in session there are still people who are seeking out rental properties, while others are looking for a home to purchase. As a real estate investor, you should certainly be aware of the importance of the end of summer real estate opportunities. Just keep in mind that as Labor Day approaches, you need the flexibility and knowledge to act with purpose at just the right moment. Whether you're a fix and flip investor, or you prefer to fix and hold, there are three ways to take advantage now.
Flexible Funding
One of the keys to successful real estate investing is having adequate capital available when you need it. In some cases, funds come from savings, or investment income, however, borrowing is the most common way to obtain necessary cash. It's difficult to obtain credit from traditional lending institutions for some investors, which adds further limits their ability to take advantage of opportunities. For many, alternative sources, such as hard money lenders, are the only way to go. Because they use different criteria to determine the worthiness of an investment, more investors qualify, and the process moves much quicker. What's more, the lender becomes more of a partner in the process, thus assuring repayment of the loan as well as securing a long-time borrower.
Homes to Flip
When families are out looking to buy a home, they're usually interested in a home in a prime location near schools, shopping and entertainment. Coincidentally, this is also the exact type of home a smart real estate investor will seek out. However, investors often run across homes that have been neglected, or damaged, and are in need of repair and remodeling. Since many of these homes are sold via foreclosure auction, for less than market value, and investors are not allowed inside before purchasing, there is risk involved. Of course, homes that require little more than a facelift to be sold are more desirable than those that require major renovations.
Income Properties
Investing in income generating properties is one way real estate investors assure they have future revenues coming in. Rental properties are viewed much like homes for sale by prospective renters. They have a level of expectation about the home's systems, such as heating and cooling, as well as concerns about structural components. Investors, on the other hand, are not surprisingly concerned with maximizing revenues and minimizing expenses. This requires a concerted effort towards remodeling the home for habitation as well as ongoing maintenance to assure the home is able to be rented for the longest period of time possible.
It's a wise idea to take advantage of end of summer real estate opportunities, especially for investors. Don't think that Labor Day signals the end of the summer buying season. September can still be a solid month for real estate sales, and fix and flip and fix and hold investors are presented with greater opportunities. If you're an investor who's had difficulty obtaining financing in the past, contact us to learn more about hard money lending. We understand how vital it is that you move quickly when opportunity knocks, and we've helped many investors find a way to fund their projects in record time.