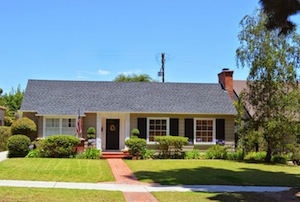 Anyone who has not been keeping a close eye on their portfolio and their property inventory in this economy is not in the Real Estate Investing business. Part of the problem is that it isn't just your business you have to take into account. Suppliers, labor, and buyers for the flip market all play into the situation.
This is where the smart people have their strategy in hand, their eye on the market, and a good relationship with a hard money lender. Standard lenders make good sense in the right relationship to a sale, most often working with the buyer on the other side of a flip. The investor, however, has to have additional options to bring to the field when needed.
Let's have a look at a couple Bad Credit situations that could arise:
Investor Shortfall
Let's not panic. This doesn't mean the ultimate crash has happened to your business. All it can take, though, to put you in a liquid asset bind is a sale or two that doesn't close on time. That positive capital flow being interrupted can bog down progress on other open projects.
Time to discuss options with your hard money lender should always be part of your continuing plan. It's not a matter of not having assets. It's a matter of cash in hand to cover immediate need. This is definitely a contingency that can protect your credit in the long run.
Associate Business Failure
An investor does their level best to work with and maintain good business relationships with labor crews, suppliers, and other ancillary companies that are tied to the flip or rehab and hold strategies. Having to realize that a company that you relied on has succumbed to the economy can throw more than one project into jeopardy.
Look at the example of having placed an order only to find that there will be no supplies and your funds are now tied up in someone else's business troubles. Now you have to find a new supplier, and have to acquire funds to repurchase until the first situation is dealt with and the monies recouped, if possible. Having a hard money solution available could make all the difference.
Why residential hard money can be your saving grace?
1. The lender is looking at all aspects of the loan, not just a credit score. Where there are other tangible assets there is security for the loan and a better overall risk factor.
2. Speed - the closing can be as fast as one to two weeks. You can put your projects back on track with the least downtime possible.
There is every good reason to get to know more about hard money loans and the lenders. Don't wait for a credit issue to surprise you before you get the facts. Let's talk.