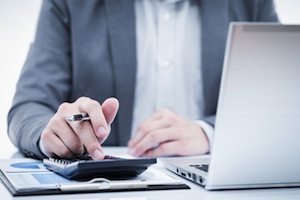 Hard money lenders offer quick loans on hard to finance properties. Not unreasonably, though, they charge for their unique offering. With this in mind, hard money isn't always the perfect solution for every investment real estate purchase. However, when you need a fast, flexible loan for a property that offers the potential of significant near-term equity growth, hard money lenders are hard to beat.
Hard Money Sweet Spot #1: When Speed Matters
Hard money loans close very quickly. While a two to three week closing period is typical -- and much better than traditional loans that take two to three months -- some hard money lenders can turn a loan around in just a couple of days. Furthermore, you may even be able to get a proof of funds letter. These allow you to write offers that aren't contingent on financing, making you the equivalent of someone that is buying on an all-cash basis. This can open up a new world of deals to you by allowing you to compete with deep-pocketed investors.
Hard Money Sweet Spot #2: When Flexibility Matters
The best properties are frequently out of the box. They might need physical work, might be empty, or could be located in areas where reliable comps are hard to find. As a property investor, you might also have a non-traditional profile. Whether you have high debt levels that come from multiple investment properties, credit issues stemming from past challenges or other characteristics that might make it hard for you to go the traditional route for a loan, hard money lenders have the flexibility to look past them and approve you for financing to purchase a property.
Hard Money Sweet Spot #3: When Returns Are High
The sweet spot for hard money loans is properties that offer the potential for high returns over a relatively short period. Given that hard money lenders charge higher origination points and interest than traditional lenders, a stabilized cash flowing asset at market price may not have enough return to absorb the cost of a hard money loan. However, assets with the potential for significant upside can.
For example, if you were to buy a distressed house for $300,000, spend $50,000 on it and resell it for $550,000, you would make a $200,000 profit, which represents a 75 percent return. If, however, you took out a $175,000 hard money loan that cost you $24,500 in interest and fees, you'd end up spending $175,000 and pocketing $350,500 -- a 100.3 percent return!