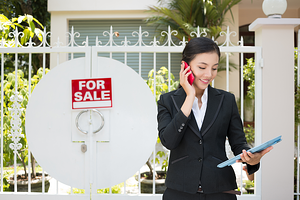 The ascendance of the Internet as the preferred mode of communicating and obtaining information has made the mobile infrastructure a must-have for anyone involved in the real estate industry. I must give full disclosure that I'm an Apple user so this list is skewed towards my personal favorites, but Android users out there may benefit as well. With that in mind, here are seven real estate investment Apps that you should use at bare minimum:
Real Estate Investment App #1: BiggerPockets
This is a great little app that is like a mini-Wikipedia for the real estate investor. In its searchable forums, almost any question that you can think of has already been answered. At the very least, even if you can't get your question answered exactly, it's a great place to start your search. In addition, it is also a great networking tool as you can answer questions and meet other investors in your area.
Real Estate Investment App #2: Zillow
As far as the MLS Apps go, everyone probably has their favorite App, mine just happens to be Zillow. Don't get me wrong, I also use Realtor.com, Trulia, and Redfin, but my first go to MLS App is usually Zillow. All of them help you see what properties are listed for sale/sold in a particular geographical area so that you can determine a proper value. They all have their own plusses and minuses, so be sure to see which one serves you best.
Real Estate Investment App #3: MagicPlan
This innovative App is as magical as its name. Armed with only your smartphone, you can create a detailed floor plan by just taking pictures. It's a very practical App for all real estate investors but especially for rehabbers who need to do estimates on their remodels and for multi-unit owners who need a floor plan for their next ad or listing.
Real Estate Investment App #4: HammerPoint
If you like to count the entire cost of a project before spending that first nickel, HammerPoint is for you. This App actually walks you through the intended repair – the advanced user can customize it to their exact specifications – so that you do not forget or overlook any detail. A truly valuable tool - you will wonder how you ever lived without it!
Real Estate Investment App #5: LoopNet
While most cities have a very well-developed residential index of properties for sale, finding a similar one for commercial properties is not so easy. LoopNet solves this problem fairly readily. It does not have every deal but it has enough to give you a good idea of the market and the general range of asking prices for a particular type of building.
Real Estate Investment App #6: Houzz Interior Design
Most real estate investors are comfortable with the mechanics and the numbers of a real estate deal, however, they are not that confident in their design skills. This excellent app provides you with a wealth of design ideas and details so that you at least have a starting point when you start detailing your remodel.
Real Estate Investment App #7: Homesnap
This is a newer App that I won't be without now. Take a picture of a property that you are interested in and it will give you the address, estimated value, local demographics, and more. This App is very useful when you're driving around and notice a vacant property or a FSBO. Even if you're a realtor, it's much more convenient than having to log into the MLS every time you want to look at a property. Simply take the picture and drive on - All of the details are in your phone for when you have the time to transcribe.
At the end of the day, there are more than the 7 Apps listed above, but hopefully they can help you achieve better time management and productivity, and essentially, more profit to you!