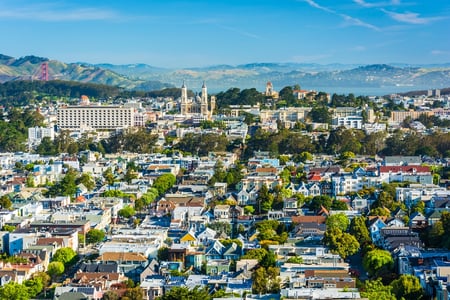 The housing market in 2017 ended up being a very good one for real estate owners and investors. Now that the year has come to a close, it is important to look back and review how the year went and how it could affect the housing market going forward. There are four key takeaways from the 2017 real estate market that could continue to have an impact on the housing market in the United States going forward.
Overall Economy Continued to Benefit Housing Market
One take away from the housing market in 2017 was that it benefited from an improved overall economy. In 2017, the overall unemployment rate continued to decline, and the stock market did very well. This likely contributed to further growth in housing prices across the country. Overall, the median sales price in 2017 increased by nearly 6% compared to 2016. This has then created more equity in existing housing, which allowed more homeowners to borrower off a HELOC to either improve their home or invest elsewhere.
Rental Units Continued to Be a Great Investment
While residential real estate was a sound investment for those looking for a primary residence, those that invested in investment properties continued to do well. In 2017, vacancy rates continued to decline and rental rates more than outpaced inflation in most major markets. This has led to a continued improvement in cash flow and investment property value.
Foreign Investment Had Major Impact
The third take away from the housing market in 2017 was that foreign investments continued to have a major impact. During 2017, a significant amount of new construction projects and investments were partially funded by foreign investors. Foreign investors have continued to be attracted to the potential investment returns that the US housing market provides as well as taking advantage of the EB-5 program.
Rates and Tax Changes Show Late Year Concerns
The fourth take away from the 2017 housing market was that changes in interest rates and tax laws have some potential buyers concerned. With the Federal Reserve increasing rates in 2017, and the federal government changing the tax deduction laws, the affordability for homes has declined in some markets across the country. While it is expected that this drop-in affordability will be offset by increased wages and improved economic conditions, it did result in a slight slowdown in the fourth quarter that may carry over into 2018.
If you are interested in learning more about the current state of the housing market, contact us to learn more.