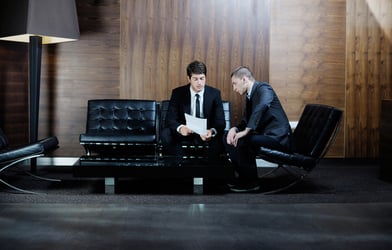 When you decide that you're ready to embark on your fix and flip journey, one of the big questions you need to answer is whether or not you want to have a partner. There are several stages of partnership, from a highly involved partner who will dive in and handle all the fix-up along with you to a silent partner who will help provide funds for your properties, but who may not be as involved with the process. If you're thinking about including a partner in your fix and flip journey, make sure you're asking these key questions.
Will having a partner help alleviate some of the financial strain?
Having a partner can help mitigate some of the financial risk you take on when you pick up a property. While it also means dividing out the profits, having a partner is a great way to help ease some of the strain and fear that go along with a new investment.
Do your partner's strengths complement yours?
This is particularly beneficial if you're intending to do a sizeable percentage of the work on your property yourself. A partner with skills that complement yours will be able to help you complete the work on the property.
Is this someone you're comfortable developing a strong business relationship with?
Keep in mind that buying a property together is a long-term investment. If you're going to have a partner, it needs to be a trustworthy individual who is committed and reliable--and who won't let you down.
How much control do you want to have over the decision-making process?
When you work with a partner, your decisions aren't just your own. You have to make them together--and in some cases, that may mean some bitter arguments. Make sure that you have a system in place for compromise and that you're able to let go of some of that control even if that means things won't go your way.
As you start your fix and flip journey, ask yourself about the benefits and downsides to having a partner. For some, it's the obvious decision. For others, it's not worth the long-term commitment to another individual. Whether you have a partner in your journey or you need to secure financing on your own, contact us today to learn how we can help.