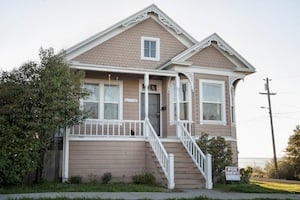 You've found the perfect distressed property to fix and flip. You've done your due diligence. The price is right. The rehab is doable and can be done on a timely basis. The profit is just waiting for you.
So what's the holdup? The answer is the financing. Even if you qualify for a bank loan, no bank will loan money to rehab a distressed property. You need to find a hard money lender.
Do you know how to find the right hard money lenders for your REI team?
Although most people who aren't investors have never heard of hard money lenders, they aren't hard to find. What is more difficult is choosing the right one.
Here are some of the things to look for in a hard money lender
Professionalism
Anyone with enough money can call themselves a hard money lender. It's important you choose a professional. A few years ago, the hard money lender was the scruffy guy sitting in the corner at the REI meetings, holding whispered conversations with his customers. Today, he's more likely to be a college graduate who majored in business and finance. He has specific, verifiable programs for his loans and doesn't make up the terms as he goes. A professional will have a website and an actual office where business is conducted.
License
Your lender should hold a current license with the Department (or Bureau) of Real Estate in the state in which he operates.
Experience
Many lenders are generalists. They lend money for all types of properties and all types of borrowers. This lender does not really understand the intricacies of hard money loans or the specifics of lending to investors. You want a lender who specializes in lending to investors and has experience doing it. A bonus would be one who has experience being an investor himself.
Competitive Rates
Thankfully, the old days of 15% - 20% rates on hard money loans are long gone. In today's economy, rates are much more favorable to the borrower. Make sure your lender has kept up with the times and offers you the best rates available today. He should also be able to offer you a variety of programs for Fix and Flip, Fix and Hold, and different lengths of Purchase/Refinance loans.
Reliable
The lender you chose needs to be able to show you proof of his reliability. He will have a good reputation and verifiable references and testimonials.
Fast
Often the difference between a successful deal and a failure is the speed at which it can be done. You want a lender who can do your deal quickly. You also want one who will get back to you on a timely basis when you have questions or concerns.
The right hard money lender can add immense value to your investment program. He can make the difference between just getting along and being wildly successful. Once you have found the one who is right for you, you will be able to form a relationship that can last through the years and be very beneficial to the both of you.
For all your California hard money needs, contact us. We would love to hear from you.