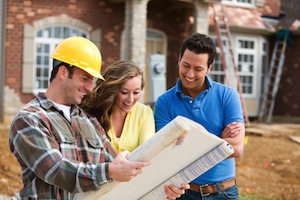 Buying a rundown or marginal residential or commercial property and then rehabbing it is one of the best ways to make a significant return on a property investment. Still, purchasing the property is only the first step.
Next, you will need a trusted contractor to do the actual rehab work. Short of doing the work yourself or being involved on a daily basis in the management of the project, you will need to build a good working relationship with your contractor. Here's why:
Less Effort – Most real estate investors – even if they intend to actively manage their properties – are not really interested in picking up a hammer or even overseeing a work crew. With a trusted contractor, you can turn these responsibilities over to someone else. Of course, he will need to be compensated, but a good contractor can save you money in the long term by getting the job done faster and with better quality.
Less Time - The rehabilitation of a property can be a time-intensive and detail-oriented business. An experienced contractor knows the ins and outs of the process and can significantly reduce the overall time it takes to finish the project. This reduction in completion time means that you can flip the property or see rental income a lot sooner. Nowhere is the old adage, "Time is money," more appropriate.
Less Capital – Real estate deals succeed and fail based on their return on capital ratio. A good contractor will save you money in a variety of ways from discounted materials through superior workmanship to faster completion times. Each of these factors reduces the amount of capital you need and the length of time you must hold it.
A Final Thought
The bottom line is that developing and sustaining a good working relationship with a contractor is essential for making money in the rehab real estate market. These factors hold true for any of the professionals – from hard money bankers to appraisers and closing companies – that you use in making your property investment.
Simply put, it is essential to find ones that you trust. In short, do your homework first and then invest. You and your bank account will be much happier in the long run.