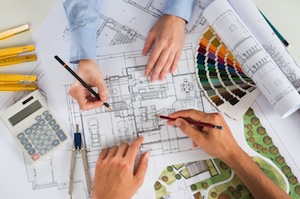 The nation's economy has always been closely linked to the health of the real estate market; as a result, when the real estate market is booming, so is America's financial state. This symbiotic relationship stems from the influx of cash that investors spend on real estate investments. Fortunately, the investor's measures prove to be as advantageous for the economy as it is for the investor.
While there are many lenders in business today, hard money lenders are proving to be one of the market's most beneficial avenues. Hard money lenders specialize in short term loans that are particularly intriguing for those individuals who are seeking to purchase, rehab, and then resell a home.
Even though the term "hard money" might make the process itself sound daunting, the real truth about this creative lending option is that it can be one of the easiest and quickest types of loans to obtain. While traditional banks are mired down in inflexible regulatory constraints, hard money lenders are better able to overlook certain issues as long as a borrower can meet these expectations:
Borrower collateral has always been a paramount condition of borrowing money. Hard money lenders must have assurances that their investment will be returned, even if the real estate venture fails. It is common for borrowers to list all personal properties and assets that can be used to repay the loan should the investment decline. Investors will also need a clear understanding of the purchased property including its marketability should they have to resell it themselves.
Borrower experience is equally important to the success of the investment, so hard money lenders must know the borrower's background. Lenders will require a detailed budget, as well as a thoughtfully planned exit strategy. This is not to say that lenders will not back a novice borrower, but the plan of attack becomes even more essential when experience is lacking.
Borrower credit is another essential aspect that hard money investors will require. The borrower's credit history, along with their credit score, play an integral role in the decision making process. Healthy patterns over the course of years demonstrate the level of risk that the investor will take in the transaction.
Hard money lenders are essential to the health of the real estate market and to the economy. With the funds used through these loans, properties are revitalized, jobs are created, and both the borrower and the investor profit. Please contact us today to discover all the possibilities of hard money lending.