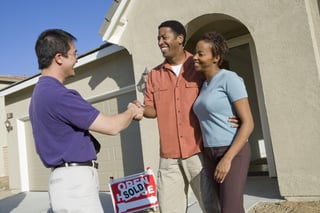 As a hard money loan officer, I like to think of myself as a soldier on the frontline. I am in the trenches looking at fix and flip loan scenarios, speaking with Small Balance Real Estate (SBRE) entrepreneurs, buyers and sellers agents, and attending lending conferences. Based on the trends that I am seeing, below is what I believe you can expect this summer in the California fix and flip real estate market:
Higher Loan-To-Value (LTV) transactions, lower interest rates, lower points, and lower fees from hard money lenders:
As much as it pains me to write this, it is true. The California hard money lending industry is more competitive now than in the last 5 years. A saturated market forces lenders to offer more competitive pricing on deals.
Purchase + Rehab loans:
I have personally seen lenders willing to lend up to 75% - 80% of purchase price and up to 100% of rehab costs. The rehab portion of the loan is held back by a professional 3rd party funds control company. Borrowers can expect to pay at least 1% of the total rehab amount in order to set up the funds control account, plus roughly $100 per inspection (most projects require at least 10 inspections). If your goal is to leverage your cash in order to take on more projects, this strategy may be effective.
Quick sales on tastefully done rehabs - Higher days on market for minimal rehabs:
I would certainly consider right now to be a seller's market. In the fix and flip projects that Trust Deed Capital has recently funded, more is more. Tastefully done rehabs are often selling within a few days of listing at or above asking price. On the other hand, rehab projects where the borrower only budgets for a $10,000 - $15,000 rehab ("Paint and lipstick" as we like to call it) are sitting with increased days on market. Buyers are willing to pay above asking price for newly remodeled homes, but only if they possess desirable design.
Slight increase in home values over the next 24 months:
I recently attended the California Mortgage Association (CMA) Conference in San Francisco. I had the pleasure of listening to Founding Partner of Beacon Economics, Dr. Christopher Thornberg, discuss real estate trends and indicators that point towards a stable California real estate market for at least the next 24 months.
These are observations that I have made as a result of my daily activity as a hard money lender. I invite you to comment below if you have any additional observations you have made in your line of work that could be valuable to our SBRE entrepreneurs. Please subscribe to the Trust Deed Capital blog for other free blog articles we have written in order to add value to your SBRE business. If you are interested in discussing financing options for any of your investment properties, you can reach me directly at 949-303-1043 or send me an email at mattmeyer@trustdeedcapital.com.