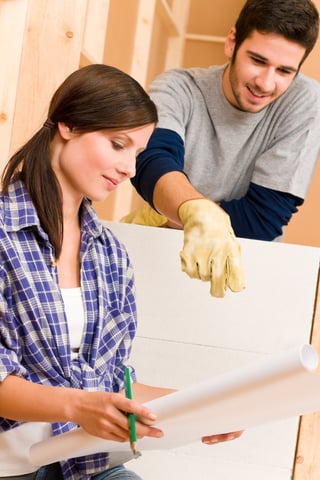 You can make money by investing in a fixer-upper and fixing it up in any state in the country. However, some states offer better opportunities for investors than others. For example, once you learn why California is a great opportunity for fix and flippers, you might be interested in investing in property in this great state.
People are Always Looking for Good Deals
In California, where housing is very expensive, people are always looking for reasonable prices on houses. If you purchase at a cheap price, are able to fix up the home without spending too much money, and can price it to sell, you're sure to get a ton of interested buyers and still make a good return. When compared to housing markets where there are plenty of affordable houses available for sale, California poses the perfect opportunity for those who want to fix and flip houses for a profit.
The Real Estate Market is Strong
When compared to other states, the real estate market is very strong in California, even when you account for the inevitable ebbs and flows. This means that you'll be more likely to find a buyer -- at a higher price -- than you might be able to in a different area of the country.
It's true that real estate investing is risky anywhere, and there is always the chance that you will get stuck with a home that you can't sell in a reasonable time frame. However, this is less likely to happen in California than in many other states, so it can actually be a safer investment, particularly if you are able to find the home for a reasonable price.
There's an Appeal to Older Homes in California
With so many cookie-cutter homes and condos being built in California over the last two decades, there are always people who are looking for beautiful older homes. Many of them don't want to go through the trouble of fixing them themselves, but will surely be interested in a fixed-up older home.
By flipping these older homes, you can become part of a niche that isn't quite as common today, but has great appeal to those who want established neighborhoods and don't want newer construction homes.
The Weather is Perfect for Getting Work Done
In some areas, you have to worry about the weather getting in the way of home remodeling projects. However, since most areas of California experience more sunny days than not, you may be able to get your remodeling projects done more quickly.
If you are looking for the perfect place to purchase real estate to fix and flip, California is a good choice. If you'd like to find out more about financing for your project, contact us at Trust Deed Capital today.