What Are Bridge and Hard Money Loans?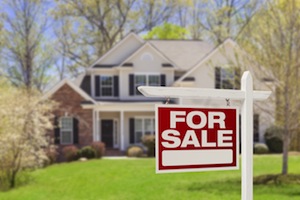 A hard money loan is an alternative to a conventional loan where private funding is secured by the value of a property. Therefore, it can be obtained relatively quickly.
Bridge loans are temporary loans that are used for the purchase or renovation of real estate property. They can be used as a down payment for the purchase of a new home when a person has not sold their own house yet. Bridge loans can also be used to acquire and renovate investment property, like a foreclosed home, when traditional lenders refuse to provide money for such a risky endeavor. This type of loan is usually paid back quickly.
Quick Hard Money Loans vs Bridge Loans: Major Differences and Similarities
Similarities
Bridge loans secured by property are hard money loans, and hard money loans are considered to be short-term bridge loans, so the two are quite similar. If a bridge loan is being secured by property, than neither loan requires a high credit score. Both loans are considered to be short-term, or temporary, which can be beneficial to borrowers not interested in investing in a long-term repayment plan. Another benefit in acquiring a bridge or hard money loan is the flexibility in repayment options. For hard money loans, private lenders are willing to structure repayment and property release terms in ways that are mutually beneficial to both borrower and lender. For bridge loans, borrowers can choose to repay the bridge loan before the permanent financing is secure or after. The drawback of the benefits means there is a higher interest rate for both compared to conventional loans.
Differences
A bridge loan does not have to be a hard money loan, though, and the money usually comes from banks or lines of credit. A hard loan, on the other hand, is usually financed by private investors. A bridge loan is solely for buying property, but a hard loan can be used for a number of purposes. Hard loans can be acquired rather quickly because private investors tend to be less picky than banks or lines of credit. This is also why a hard loan can make a great bridge loan.
Though hard loans and bridge loans are very similar, as they are both short-term loans mostly used for buying property, they differ in who finances the loan.
For more information, please feel free to contact us.