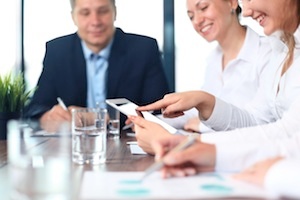 As the Federal Reserve sends out signals that interest rates may soon be on the rise, many real estate investors are preparing to take advantage of the fix and flip opportunities that will inevitably follow. While the rate rise is expected to be minimal, it may be enough to cause a corresponding rise in foreclosure rates across the nation. That being the case, how best may real estate investors proceed? What are the steps to take to benefit from current market conditions? What is the best advice for fix and flip financing today?
If you are ready to jump into the market for the first time or to increase your rate of investing, follow these tips:
1) Assemble a team of professionals to complement your own knowledge of the business
Finding a contractor with a good eye will go a long way toward making your projections of after repair values (ARV) more accurate. Getting input from a seasoned property inspector will also be invaluable, as inspectors look at properties from a different perspective than realtors or contractors. And speaking of realtors, it can also be advantageous to have the opinion of more than one realtor. While you know the market in your area, often four eyes are better than two. Market fluctuations can occur gradually, and sometimes a realtor may be more aware of what is happening in a particular market.
2) Learn to scout different locations
While the standard adage in real estate is "location, location, location", a wise real estate investor does not simply confine himself to properties that he will be able to buy low and sell high. Sometimes, taking advantage of a property that can be bought for rock-bottom prices and sold for a modest profit is a good option. Having both types of properties in your arsenal will help you hit your financial target steadily. Finding viable properties often involves considering foreclosures, auctions, and short-sales.
3) Be patient
While finding the ideal property is of prime concern, timing can be just as important for a successful fix and flip venture. For instance, realistically gauging the length of time necessary for repairs goes a long way toward ensuring success of your project. Considering carefully the fluctuations of market conditions sometimes makes patience the prudent course.
4) Understand FHA requirements
Many of your prospective buyers will be in need of some form of government-backed lending. Familiarizing yourself with the stricter FHA lending guidelines now in place will ensure that your investment property will be more desirable to a larger pool of potential buyers.
5) Consider hard money lenders
While some investors use their own capital, many serious investors prefer to use capital from outside sources. Traditional bank lending practices often fall short of the ideal for fix and flip investors. Hard money lenders, on the other hand, are a match made in heaven for the savvy investor. A seasoned hard money lender will become a valuable member of your team. Being knowledgeable about the particular needs of the fix and flip investor, a hard money lender can help to determine a realistic ARV.
For information about how a hard money lender can be of assistance, please contact us. We will be glad to use our knowledge to improve your investment strategies and position.